C'est moi, à guache, et mon amie et cousine, Leslie, à droite.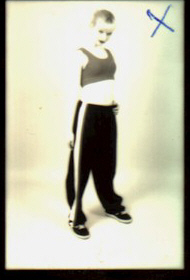 C'est moi.

jen.

E-mail: gwenrenee@hotmail.com, Oi2NoDoubt@hotmail.com, TragicKingdom17@hotmail.com, or beacon18@hotmail.com.

Fav Chat Rooms: AOL Instant Messenger. My screen name is Gwen100369. Or, you can visit me at the beach in Talker. My screen name is Gwen.

My favorite bands: The awesome Sublime, 311, the Urge, Reel Big Fish, ND copycats Save Ferris, Bush, Cherry Poppin' Daddies, the Brian Setzer Orchestra, and a few others...I'll get back to you when I'm more awake.